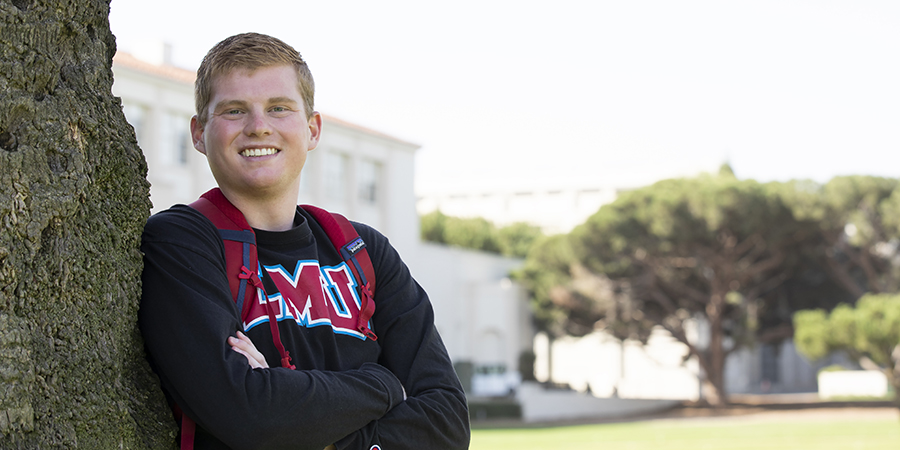 The CBA Advising Center is here to help you navigate your undergraduate academic experience. Our skilled academic advisors are available for scheduled or walk-in appointments to answer questions about your major, course selection, schedule, transferring credit from other institutions, connecting with campus resources, as well as extra-curricular and study abroad guidance. We work together with your faculty advisor to make sure you're fulfilling your goals, making the most of your education and staying on track to graduate.
Hilton Center for Business
Suite 200 (second floor, across from elevators)
Hours: Monday - Friday, 8 a.m. - 5 p.m.
Email: CBAAdvising@lmu.edu
Your Faculty Advisor can help you:
Understand major requirements
Make a major course plan
Discuss interests within your major
Identify research opportunities
Discuss career goals
Find relevant internships
Plan for graduate school
Not sure who your Faculty Advisor is? Find out how to check.
A CBA Advisor can help you:
Craft a four-year plan
Understand core and major requirements
Interpret your Degree Audit Report
Get credit for transfer coursework
Plan for summer classes
Discuss study abroad
Troubleshoot course registration problems
Process academic forms
Connect you with other campus resources
Want to meet with a CBA Advisor? Email CBAAdvising@lmu.edu.

A Peer Success Coach can help you:
Navigate CBA Advantage, DegreeWorks and PROWL
Obtain a resource referral
Share tips on time management, transition to college, academic responsibility and self-care
Provide student encouragement
Interested in meeting with a Peer Success Coach? Learn more.

Appointment Procedures & Guidelines:
Be on time and prepared for your appointment.
Before your appointment, review your DegreeWorks.
Bring a list of questions/concerns and any necessary information with you.
If you need to cancel your appointment, a phone call/email would be appreciated.
During registration periods, check your Lion email for further instructions from your advisor.
Get all the information you need at our Student Resources page.