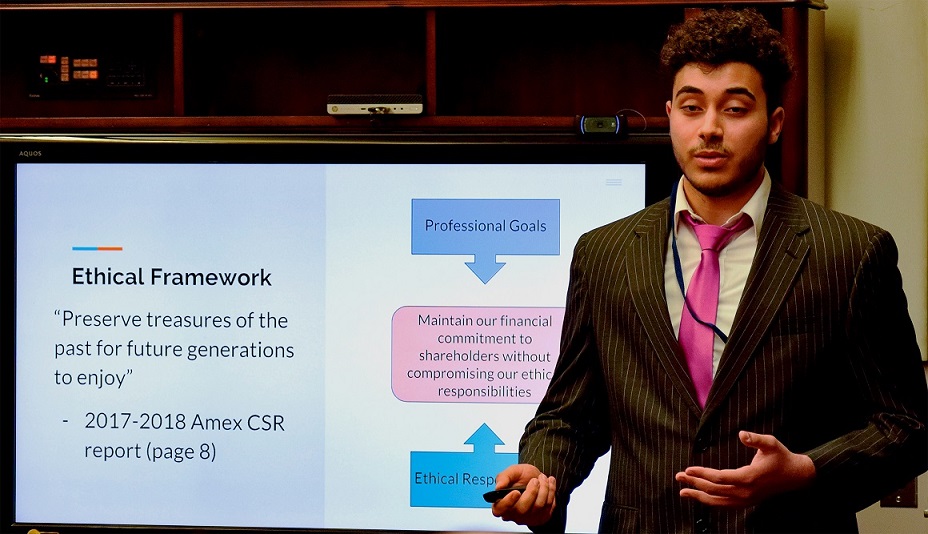 The College of Business Administration at Loyola Marymount University is committed to a focus on ethics and ethical reasoning applied to business practices and business impact. As part of this commitment, the college initiated an annual business ethics case competition – a legacy program for LMU established by Professor Thomas White in 1996. With White's retirement, IBESCC is now a program under LMU's Institute for Business Ethics and Sustainability.
During the past 20+ years, the competition has become a recognized international program with student teams from multiple continents engaging in a wide array of business ethics issues. Over time, it has become increasingly clear that business, and ethical reasoning within business, must constructively engage the moral imperatives of sustainable development and the responsibility business has to be a force for good.
In this light, the college has become a signatory to the United Nation's Principles of Responsible Management Education (PRME), which focuses on the Sustainable Development Goals (SDGs) as an important point of emphasis for research, program development, student learning and business collaboration.
Our case competition, aligned with this vision, became the International Business Ethics and Sustainability Case Competition, significantly enhancing the program with the direction that students focus on business ethics topics related to one of the SDGs. The success of the 2019 program with 30 teams from four continents proved the value of this additional emphasis. As one faculty advisor shared:
"The sustainability aspect focuses students to think about not only what needs to be done to correct for past business practices but also ... to imagine new business ideas that solve problems simply because they are designed to be sustainable."