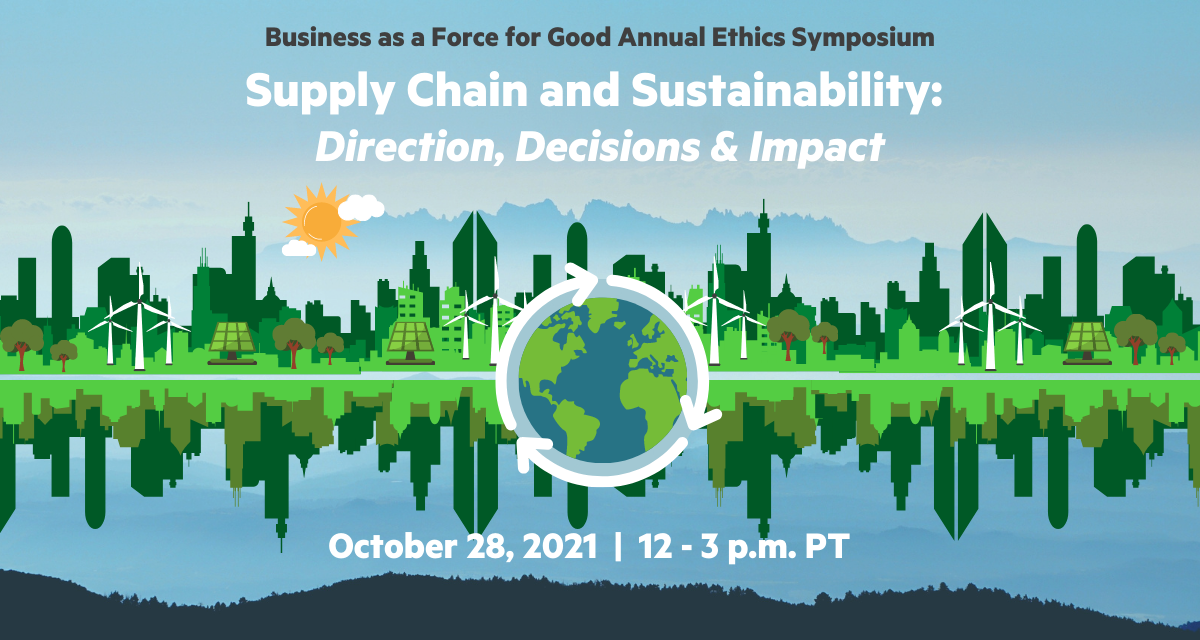 Two-thirds of the average company's environment, social and governance footprint lies with suppliers. Procurement leaders who take bold action can make a decisive difference in sustainability.
–"Buying into a more sustainable value chain," McKinsey & Company, Our Insights, September 20, 2021
LMU's Institute for Business Ethics and Sustainability held its 2021 Business as a Force for Good Ethics Symposium , bringing together procurement and sustainability executives from entertainment, consumer goods, health care, technology and real estate to share their organizational initiatives in supply chain sustainability. Executives from Grove Collaborative and Williams-Sonoma also presented their supply chain strategies. View the video below!
Stay tuned for information about the upcoming 2022 Symposium!