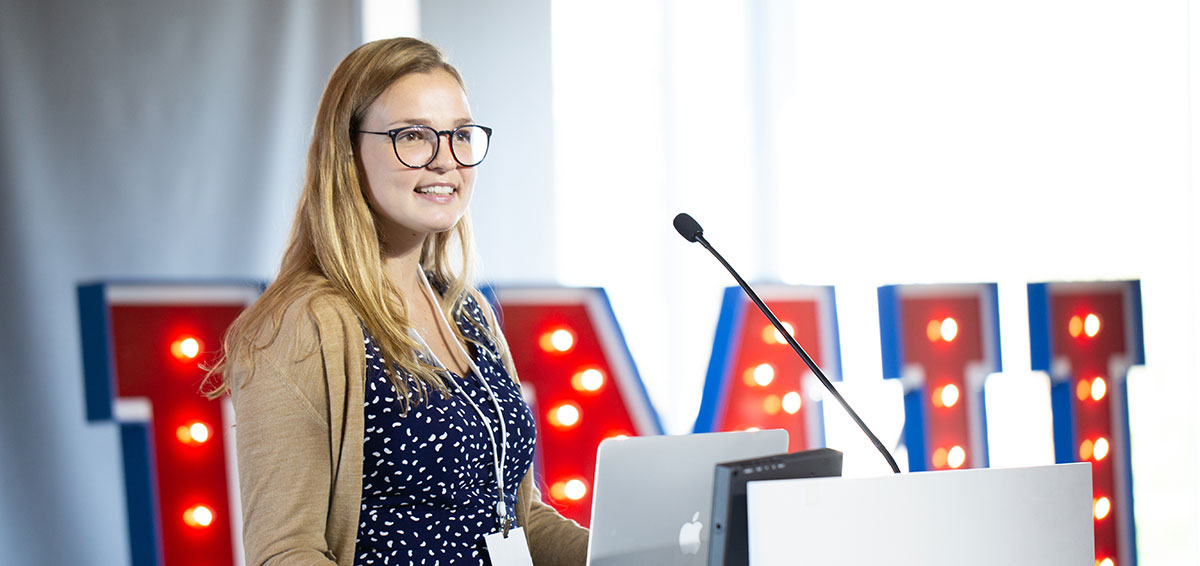 Realize Your Goals
M.S. in Entrepreneurship and Sustainable Innovation students are ready to make change and disrupt convention. Some of our students want to start their own business, some want to bring an entrepreneurial perspective to existing organizations and some want to focus their career on developing sustainable practices. All of our students are challenged to explore their goals and plan their desired career path throughout their time at LMU and beyond.
Career and Professional Development
Career and Professional Development (CPD) is your on-campus resource for obtaining the knowledge, skills and professional contacts needed to succeed outside of the classroom. Even if you are fully employed and thrilled with your current job, CPD offers a wealth of information and learning opportunities that will be immensely valuable to you throughout your professional life.
LMU Entrepreneurship Society
The LMU Entrepreneurship Society consists of LMU students from all majors and graduate programs interested in exploring opportunities related to entrepreneurship. It provides an environment where students can learn and engage in the world of entrepreneurship with fellow students, professors, entrepreneurs and other professionals. The Entrepreneurship Society hosts speaker events, company tours as well as various networking opportunities with alumni and members of the broader business community.
Connected Student and Alumni Community
The LMU College of Business Administration network is a diverse group that spans countries, industries and businesses. The relationships forged with other students, professors and advisors continue beyond graduation and establish a valuable network for ongoing advancement. Our Centers of Excellence and student-led organizations sponsor numerous events throughout the year including guest speakers, workshops and networking opportunities.