Professor Grosch's vision for educating competitive and ethical accounting professionals is still at the core of the accounting program at Loyola Marymount University. Distinguished faculty who hold the Grosch Professorship perpetuate this legacy and ensure that the LMU Department of Accounting sustains its tradition of excellence in accounting education.
2014-2020: Mahmoud Nourayi, Ph.D.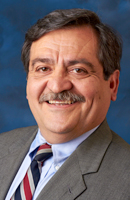 Mahmoud Nourayi joined LMU in 1990 and previously served as chair of the Department of Accounting and associate dean of the College of Business Administration. Mahmoud was recognized as the "2012 Outstanding Accounting Educator " by the California Society of Certified Public Accountants. He has taught cost accounting, management accounting, quantitative methods, and planning and managerial decisions since 1981. His professional experience includes tax and financial and management advisory services. He worked as an auditor in both public accounting and government.
2011-2013: Ross Bengel, J.D.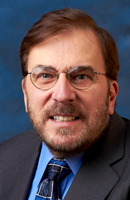 Professor Emeriti of Accounting Ross Bengel joined the accounting faculty at the College of Business Administration in 1984 and retired in 2013. He taught aspects of tax law, planning and theory. Ross spent several years in Washington, D.C. where he worked as a tax manager and advisor as well as a staff assistant for former Senator William B. Spong (D-Va.). He is a CPA and member of the South Carolina Bar, the American Association of Attorney – CPAs and the International Documentary Association. Ross also produces education and documentary films and is a member of Beta Gamma Sigma.
2005-2006: George Dasaro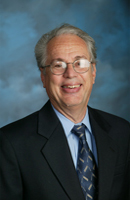 Accounting Professor George Dasaro was the first recipient of the Grosch Professorship and was an expert on financial accounting, taxation of income and fraud examination. Prior to joining LMU, he worked as a controller for numerous organizations as well as an accountant and treasurer. George was a member of the California Society of CPAs, the American Accounting Association, the Association of Certified Fraud Examiners and Beta Gamma Sigma. He received the Accounting Society Faculty of the Year Award eight times, the MBA Faculty of the Year Award, and the Department of Accounting Alumnus of the Year.