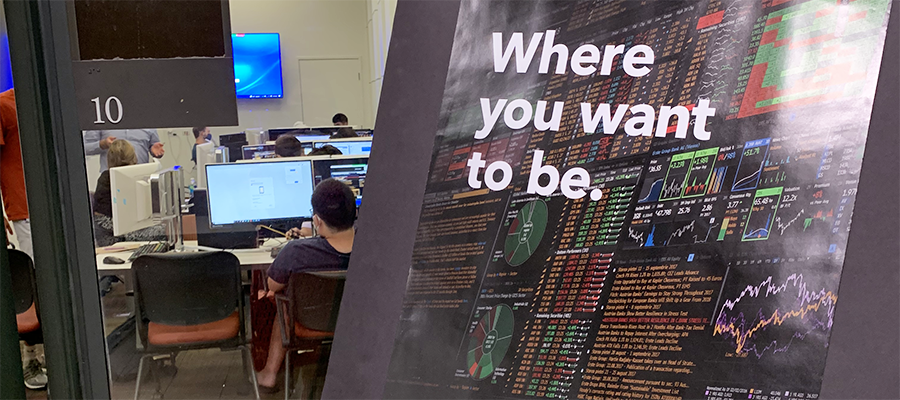 The Bloomberg Finance Learning Lab is located on the lower level of the Hilton Building, suite 010. The lab is equipped with 12 Bloomberg Terminals that are available to students.
Bloomberg Market Concepts (BMC) Certification
CBA students can register for free remote access to become BMC certified using your LMU student email address. BMC is a self-paced e-learning course that provides an interactive introduction to the financial markets and equips students with financial literacy to understand finance, investment strategy and the necessary language to interact with CFOs and other finance professionals. The course includes modules on Economic Indicators, Currencies, Fixed Income and Equities, as well as sections on Getting Started on the Terminal and Portfolio Management.
Bloomberg ESG Certificate
We also offer a Bloomberg ESG Certificate that teaches students how to implement ESG (Environmental, Social and Governance) investment strategies and prepare ESG reports for regulators through the lens of a fictitous buy-side asset management firm. You'll follow practitioners at the firm as they launch new ESG products to meet client demand and implement ESG strategies into their investment process.
For questions, contact Professor Hai Tran at hai.tran@lmu.edu.