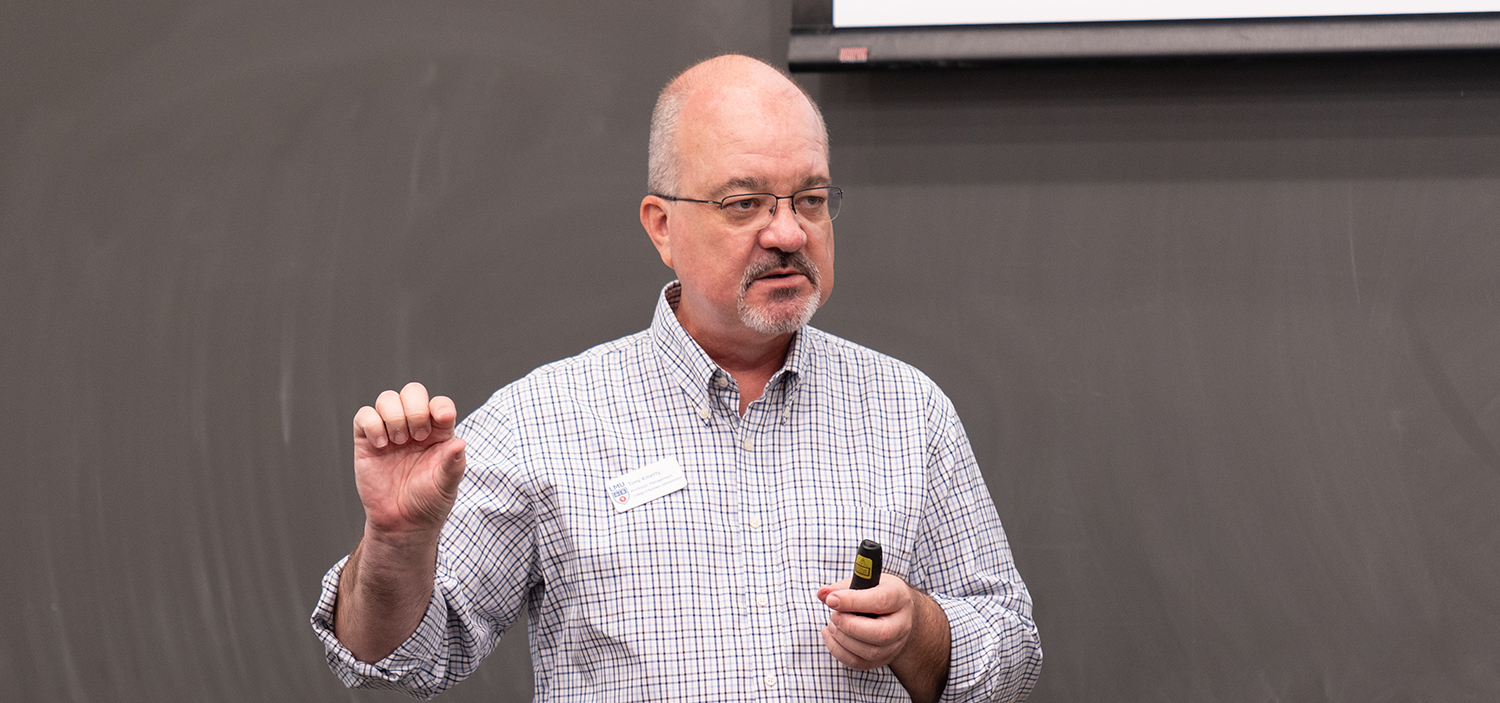 Agile. Innovative. Socially Responsible.
Our M.S. in Management program gives students the knowledge and skills to apply key business concepts in organizational settings. Small class sizes and a student-centered approach allows for true collaboration and mentorship with your peers and faculty. By focusing our curriculum, we are able to efficiently and effectively give you the tools you need to be a knowledgeable, flexible, creative and ethical member of the workforce.
Our program is designed to be completed in 9 months on a full-time basis for a total of 32 units.
Learning Outcomes
Graduates of the LMU M.S. in Management will:
Possess the knowledge and skills to be able to apply key business concepts in organizational settings.
Possess the knowledge and skills to manage in a global economy.
Possess critical thinking skills and the ability to integrate concepts.
Have the ability to communicate effectively.
Have the knowledge and skills to function effectively as members, managers, and leaders in the organizations in which they are employed.
Be able to incorporate ethical reasoning, social responsibility, and sustainability in making decisions in their organizations.
Everything You Need to Kickstart Your Career
All M.S. in Management students complete the following courses:
BADM 601 - The Legal and Ethical Environment of Business
BADM 602 - Financial and Managerial Accounting
BADM 603 - Business Statistics
BADM 604 - Business Economics
BADM 605 - Management and Organizational Behavior
BADM 606 - Marketing Management
BADM 607 - Effective Management of Operations & Supply Chain Using Data and Visualization
BADM 608 - Financial Management
BADM 609 - Management Information Systems
BADM 610 - Management Strategy
The program includes 2 courses that will tie all of the subject-area courses together to help each student determine a potential career and develop the skills and tactics to successfully launch that career after graduation.
BADM 611 - Introduction to Business and Communications
BADM 612 - Personal Development and Career Planning
For detailed course descriptions, see the University Bulletin.
Curriculum Spotlight
MSM Students Create Marketing Strategies for Early-stage Venture
After reviewing company goals and objectives, MSM students presented go-to-market strategy recommendations to Soulbbatical representatives as part of their coursework for Professor Rochelle Webb's "Marketing Management" class.