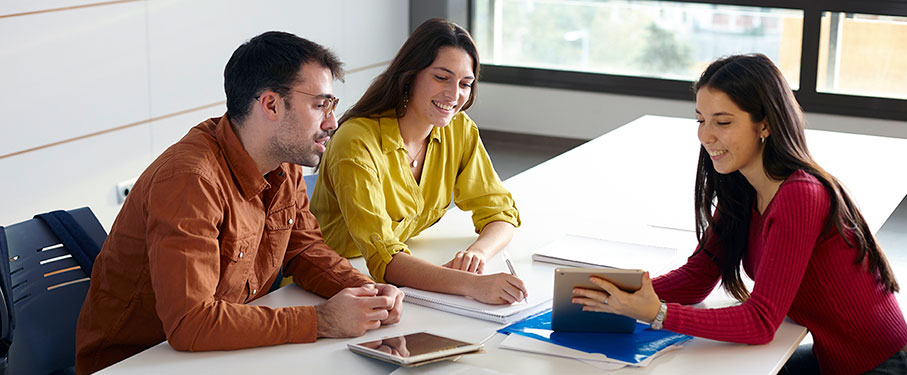 Branch Out
MGEM students are ready to push beyond what is familiar and open themselves to new opportunities and experiences. The majority are seeking a career that requires international and cross-cultural competencies – many are attracted to the fast pace of the start-up ecosystem. All graduates will be ready to take on positions in companies operating in the global market, bringing an innovative and entrepreneurial mindset.
As a graduate of our program, you will be able to take advantage of career services at all 3 participating institutions, as well as each school's alumni benefits and network. This is a significant advantage of the MGEM program, tripling your resources as you plan and pursue your desired career.
Career and Professional Development
LMU Career and Professional Development (CPD) is your on-campus resource for obtaining the knowledge, skills and professional contacts needed to succeed outside of the classroom. CPD offers a wealth of information and learning opportunities that will be immensely valuable to you throughout your professional life.
Connected Student and Alumni Community
The LMU College of Business Administration network is a diverse group that spans countries, industries and businesses. The relationships forged with other students, professors and advisors continue beyond graduation and establish a valuable network for ongoing advancement. Our Centers of Excellence and student-led organizations sponsor numerous events throughout the year including guest speakers, workshops and networking opportunities.