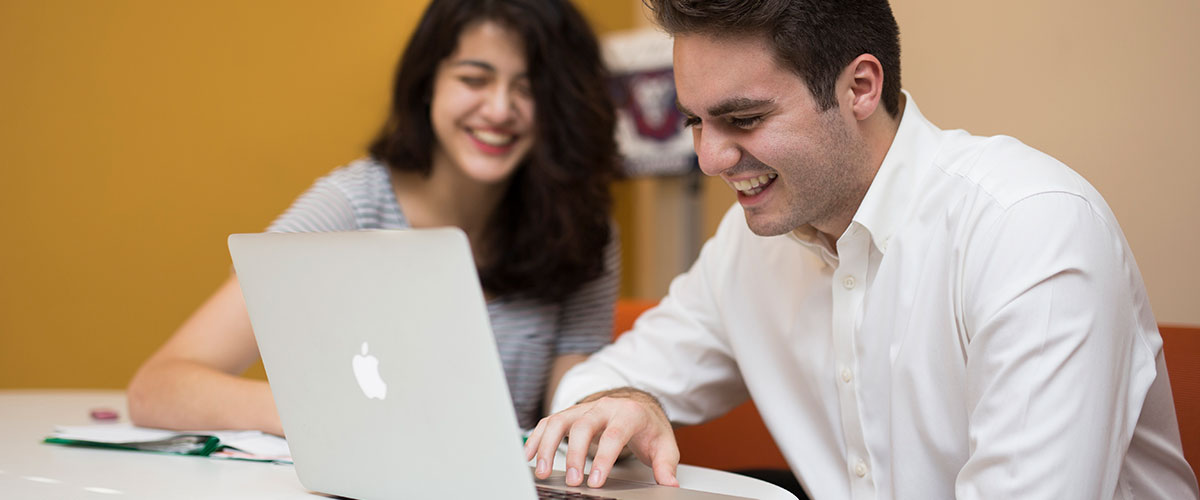 Invest in Your Career
Gain the knowledge you need to become a highly valued member of your organization. Learn how to incorporate principled and responsible decision making into your professional life. Take the next step in becoming the accounting professional you want to be.
The LMU M.S. in Accounting is designed for students who want to obtain their CPA License or increase their professional growth opportunities. Our program fosters a focused and ethical approach that develops accomplished accountants who are actively recruited by the Big Four, regional and local accounting firms. Small classes are taught by highly qualified faculty, creating an intimate setting that allows for maximum collaboration with your peers and faculty. With specialized career coaches and networking events, LMU will help you reach your next career milestone.
CPA Licensure
When combined with program prerequisites, this program complies with the 150-hour California requirement for CPA licensure. The program has made no determination as to whether meeting California's licensure requirements is sufficient for licensure in other states.
Program Delivery and Schedule
Students who have completed the prerequisite coursework before starting our program may complete the M.S. in Accounting in 9 months on a full-time basis or 2 years on a part-time basis. Students requiring more flexibility or who need to take prerequisite courses as additional units have the option to extend the program up to 5 years. Admission is offered for fall and spring enrollment.
Classes are offered weekdays and weeknights, and the average M.S. in Accounting class consists of 12–15 students.
Our Southern California Campus
Los Angeles is the creative capital of the world and a global engine of innovation and invention. Aerospace, entertainment, technology, fashion, international finance, biotechnology, manufacturing, marketing — it's all here in the 3rd largest metropolitan economy in the world. Our beautiful Westchester campus is surrounded by more than 500 technology startups including some of the nation's most exciting and creative companies. This dynamic region is the 3rd largest startup ecosystem in the U.S. and a thriving hub for synergistic learning.

By taking advantage of our location, the College of Business Administration experience is defined by real-world learning opportunities from across our incredible city — internships, industry mentors, global conferences, networking events and more. We cultivate close relationships with L.A. business leaders who sit on advisory boards, serve as entrepreneurs-in-residence, give feedback on student-developed marketing campaigns and more.