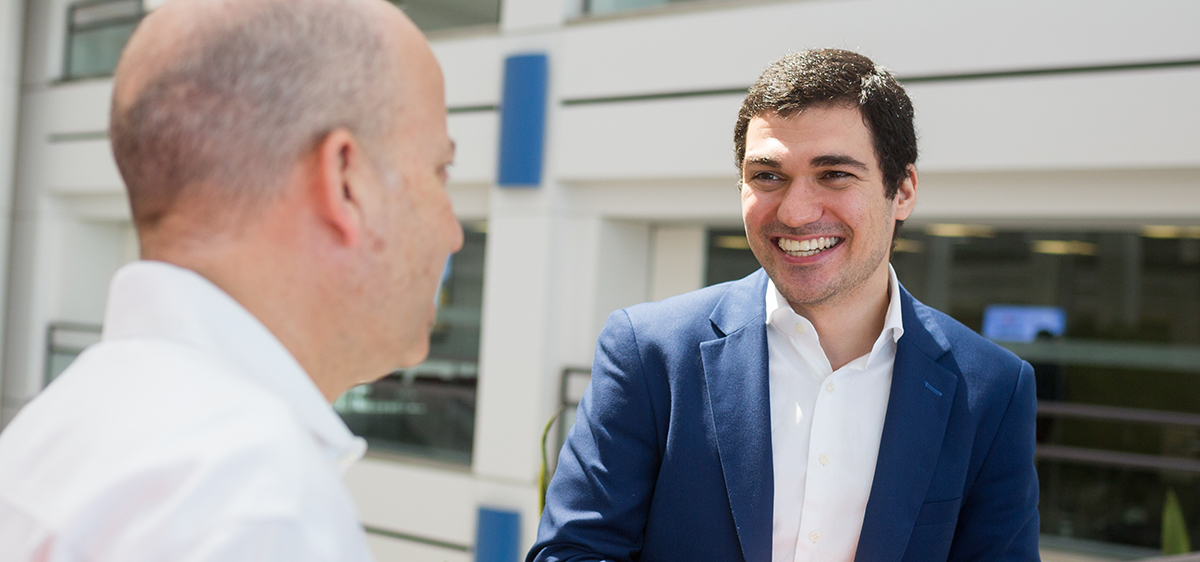 Take Your Career to Next Level
Our M.S. in Accounting students enroll in our program to prepare themselves for the next stage of their professional life. Whether it's obtaining your CPA license, increasing your marketability or obtaining essential competencies, all of our students are career focused. Wherever you are in your career path, our program gives you access to career services and networking opportunities that you can tailor to your specific needs.
Career and Professional Development
Career and Professional Development (CPD) is your on-campus resource for obtaining the knowledge, skills and professional contacts needed to succeed outside of the classroom. Even if you are fully employed and thrilled with your current job, CPD offers a wealth of information and learning opportunities that will be immensely valuable to you throughout your professional life.
LMU Accounting Society
The LMU Accounting Society offers students professional development and career insights spanning public accounting, industry, government and education. Members develop leadership and communications skills through weekly dinner meetings and interactive social events with professionals. Additional benefits include an annual meet-the-firms night, networking events, career/resume services, interview/recruiting help and a popular spring banquet celebrating awards and scholarships.
Connected Student and Alumni Community
The LMU College of Business Administration network is a diverse group that spans countries, industries and businesses. The relationships forged with other students, professors and advisors continue beyond graduation and establish a valuable network for ongoing advancement. Our Centers of Excellence and student-led organizations sponsor numerous events throughout the year including guest speakers, workshops and networking opportunities.