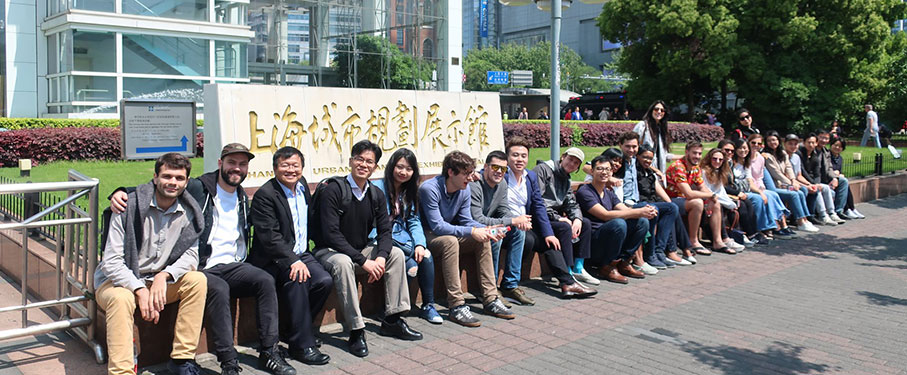 Globally Ranked
#35 in Financial Times 2022 for Masters of Management

#1 for International Course Experience
Joint Master in Global Entrepreneurial Management Eligibility Requirements
Bachelor's degree from an accredited U.S. institution or the equivalent of a U.S. bachelor's degree from a foreign institution.
Undergraduate GPA of 3.0 or higher.
Where to Apply
If you are currently enrolled at one of the participating universities, you will submit your application to your current school unless you have Taiwanese or Chinese citizenship. All Taiwanese and Chinese students must apply through Fu Jen Catholic University.
If you are not currently enrolled at a participating university, you will submit your application to the following based on citizenship status:
Each university has their own deadlines, application fees and deposit requirements.
Application Deadlines
Applications are reviewed as they are received; there is no need to wait until a deadline to submit your application. Applicants should expect to receive an admission decision within one month of submitting a complete application.
Fall (September) 2024
The fall 2024 semester begins in Barcelona, Spain in early September 2024; LMU will begin reviewing applications in January 2024.
January 10, 2024: Round 1
March 10, 2024: Round 2
May 15, 2024: Round 3 (international applicants)
May 31, 2024: Round 3 (domestic applicants)
We will continue to accept applications after May 31, 2024 until all spaces are full.