Imagine if The Apprentice and Shark Tank had a baby. That's basically what the M-School's Marketing for Good initiative is. Over the course of 15-weeks, 6 student teams have the not-so-easy task to make their communities a better place. But there's a twist! Half way through, teams pitch their ideas to a panel of judges from Playa Vista company Dollar Shave Club for a chance at funding. From there, teams spend the remainder of the semester producing, launching, measuring and optimizing their campaigns for maximum impact.
Marketing for Good - Project Teaser
Marketing For Good - Idea Pitch Event Teaser
What People are Saying
Alison Taplin
M-School Student, Class of 2019
The Marketing for Good project has been another way to get out of the classroom and see first-hand what it is like to run a campaign from start to finish. At first, I was super nervous about this project, but now that we have launched our campaigns I can say this has hands down been the best class assignment I have ever had. It is a lot of work, probably the most hours I have ever put into a single class, but it is all worth it. My group was working on our practice pitch until 2am, only to be ripped apart the next day in class. We ended up redoing pretty much all of our project the week before our pitch to investors. All of our work paid off because we were rewarded the top prize to fund our project.
Ben Perreira
M-School Mentor / Associate Strategic Planning Director, Deutsch
The M-School and Marketing For Good are a secret weapon. Having small budgets and a mandate to create social good forces you to focus on finding a great idea that will thrive on its own, because you don't have an established brand or big media budgets to cover you. As a bonus, or maybe just as a consequence, M4G has been a great place to find new talent to come join us after they graduate.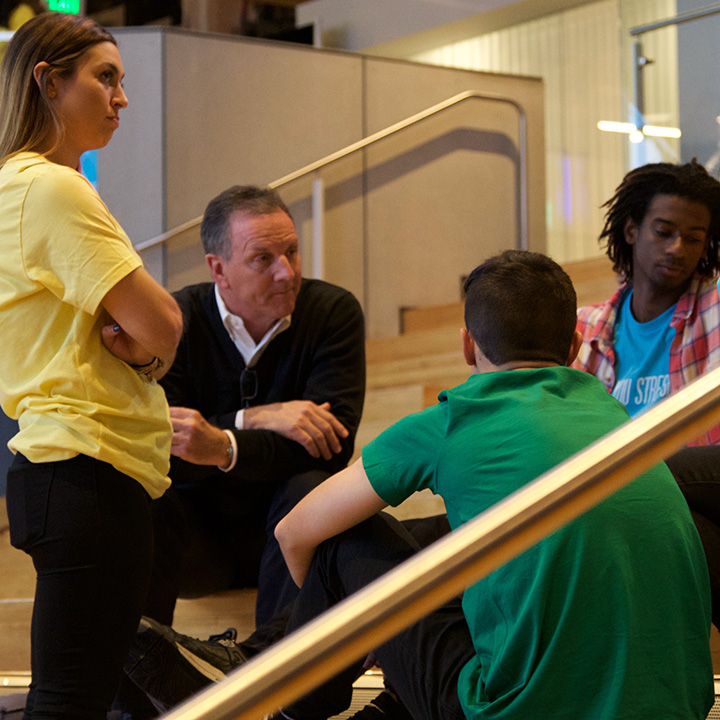 Industry Pros
Find out how you can contribute by sharing your experiences!