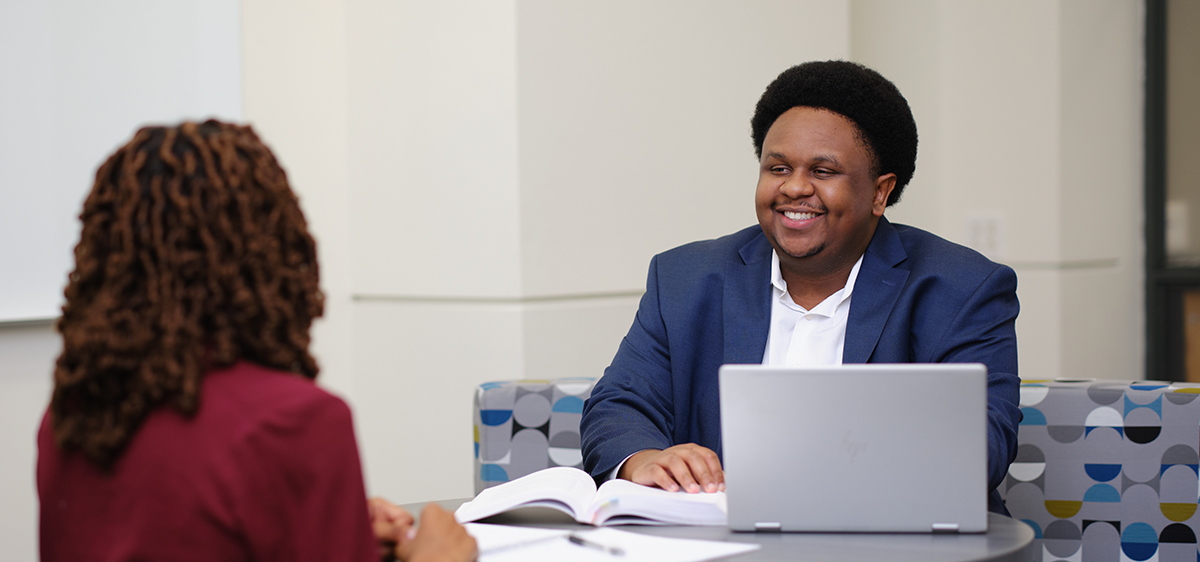 All Deloitte Tax Diversity Scholarships for fall 2023 have been awarded. Every M.S. in Taxation applicant is still eligible for other program-based scholarships. If you would like to be notified of future scholarship opportunities, we encourage you to fill out our inquiry form.
---
The College of Business Administration and Department of Accounting are proud to join with Deloitte Tax LLP to provide financial support for full-tuition scholarships toward the LMU Master of Science in Taxation.
There is great demand in the accounting profession for tax talent. In the spirit of supporting a racially and ethnically diverse student population, and to strengthen the pipeline of diverse talent entering the accounting profession, this scholarship program endeavors to consider applicants from underrepresented demographic groups including, but not limited to, students from Historically Black Colleges and Universities as well as Hispanic Serving Institutions. (Most California State University and University of California campuses are designated Hispanic Serving Institutions.) Students selected for this scholarship will have 50% of their tuition paid for by Deloitte and 50% paid for by LMU.
Eligibility Requirements
Intend to pursue a career as a tax professional.
U.S. citizen or permanent resident.
Bachelor's degree from an accredited U.S. institution.
Undergraduate GPA of 3.0 or higher.
Have completed all prerequisite coursework for the M.S. in Taxation by the start of the program.
Intend to complete the M.S. in Taxation program August 2023 through August 2024.
How to Apply
Submit your M.S. in Taxation application by the appropriate deadline. This includes uploading unofficial transcripts. It is preferred that your GMAT/GRE test scores are also submitted by the deadline if you are required to submit them.
Check the Deloitte Tax Diversity Scholarship box on the application. Instead of a separate scholarship application, applicants need to check a box on the M.S. in Taxation application that indicates they qualify for this scholarship.
Upload a short essay. After checking the box on the application to indicate you qualify, you will be prompted to upload a brief essay, no more than 250 words, addressing why you are a good candidate for the Deloitte Tax Diversity Scholarship.
Students who are selected for these scholarships and accept their offer must enroll in the LMU M.S. in Taxation starting in the fall semester, August 2023, and graduate from the program no later than August 2024.
If you are not selected as a recipient, you are still eligible for other program-based scholarships that are available.
Scholar Spotlight
LMU Deloitte Tax Diversity Scholars Make the Most of Their Experience
Our inaugural scholarship recipients reflect on their experience including mentorship from Deloitte leadership and full-time job offers as Deloitte tax consultants.